Sony Kind-of Reveals New PlayStation 4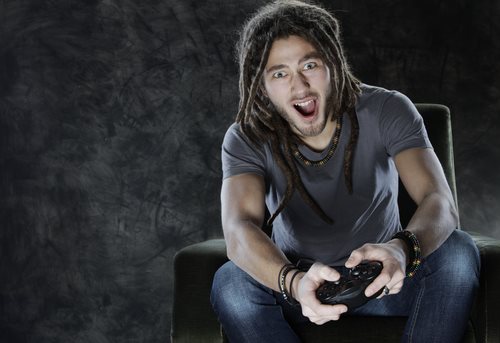 Andrew House, CEO of Sony Entertainment, addressed an audience on Wednesday in New York to speak about the electronic giant's new gaming console, the PlayStation 4. The first words out of Mr. House's mouth were simply, "the stakes are high."
Speaking to the Hammerstein Ballroom, which was packed with journalists and lit by an array of lasers, Mr. House's words were if anything, a massive understatement. The once-might Sony Entertainment division now finds itself in a precarious position; to get out of the depths of the business, Sony must find success with its new PlayStation console.
The history of the PlayStation is worth revisiting. The gaming console was introduced in 1994 as a fringe product created by revolutionary engineer Ken Kutaragi. Mr. Kutargi's vision was to create a new concept for computer entertainment. He wanted the machine to reach a wide demographic, including seniors and females. In the renegade engineer's mind, the console was not just a gaming machine, but a step towards future entertainment devices.
PlayStation became a surprise hit, selling over 100 million consoles and giving way to the massive success of the PlayStation 2. Released in 2000, the iteration pushed the envelope with faster chips and better technology. The PlayStation 2 was also the first gaming console to be equipped with an optical DVD platform.
Powered by Kutargi's new technology, the PlayStation 2 became the best-selling video game console of all time. Kutargi saw the machine as a symbol of a new era of broadband entertainment, a machine that would allow users to "plug themselves into the matrix."
By the time Sony released the PlayStation 3 in 2006, the company had helped making gaming a fundamental activity for an entire generation. The new technology in the third installment was an ambitious reach as it incorporated a then-exotic Ble-ray drive and an unusual shape. Kuragi wanted the PlayStation 3 to become a powerful media center as well as a platform for consumer electronics. However, Sony's primary competitors also developed successful platforms, and though the third installment was successful, it failed to sell as many units as its predecessors.
Seven years later, amidst massive speculation, Sony was promising to unveil its newest machine, slated for release at the end of this year. The point of the conference on Wednesday was to provide some answers; however, Sony failed to speak on price details or a specific release date. Most strikingly, the machine itself was never unveiled; not even a photo of the Sony PlayStation 4 was offered.
The majority of the evening was spent with lengthy previews of the machine's power; by and large, the graphics and display appeared better, smoother and bolder than previous installments. Additionally, executives spoke of an enhanced game network that could stream content and allow players to play games even before downloads are complete. They also said that games could be moved to the hand-held PlayStation Vita or other devices such as tablets or smartphones.
Comments
comments